About Gloria's Speaking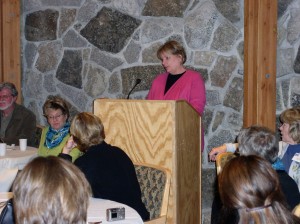 Ever since I won the American Legion Essay Contest in high school and delivered it with ease to a large community audience, I knew public speaking was for me.
While there's something appealing about a "sage on the stage," I work hard not to be that.
Since 1987, with every speaking engagement—whether a one-hour keynote or a three-day workshop—I always strive to inspire, as well as provide practical information; to delight, as well as disturb status-quo thinking. I speak to guide you to an exciting vision with new possibilities.
Parent Workshop Topics I love to speak about:
Screen Technology and the Developing Brain—Children who begin a steady diet with the "glass slab" hyper-activate low brain areas while under-activating their cortical functions. The results aren't pretty. In fact, the results now manifest as some of our biggest challenges in education—aggressive, distracted, unmotivated learners—starting in kindergarten! Remarkable solutions emerge when we align parenting and education with the needs of the developing brain.
How Literacy Reduces Aggression—Reading and writing support learning—we all know that. But what many parents, and even teachers don't think about is the role of literacy in healthy social/emotional development. Explore the fascinating symbolic human brain with me and discover how bullying and other aggressive behaviors, can be reduced, even eliminated, by amping up literacy skills in daily activities.
SexandViolence—This is one word for a reason. Children who begin an early habit with violent video games are much more likely to become addicted to pornography during their teen years. The research is clear on this link. And once you understand the immense vulnerabilities of young brains, you will see why and how it will be so much easier to say "No" to your child's pleas for that latest video game.
The Vital Five™—After two decades of research and deliberating, I have synthesized the essential human needs that are getting shortchanged in our media/digital age to these five. If you attend to these as often as you can, daily and weekly, you will see profound positive changes in your children and teens. Plus, your parenting will become much more easeful, and joyful, too!
What Do You Love Enough to Create?—I love this question. I first heard it posed by systems expert Robert Fritz in a workshop I attended. It gets to the heart of any matter. And given today's digital dilemmas, it offers us hope. I believe we solve our problems by creating what we want. Explore this question with me to discover clarity about what matters most to you. In that process, you will learn how to address your challenges proactively and productively.
---
---
Let's talk to see if I am a right fit for your next conference or event.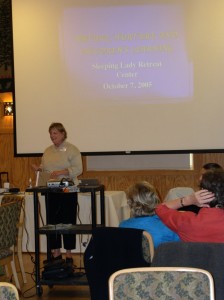 For popular topics please see:
Gloria's Parent Workshops (PDF File)
Gloria's Teacher Workshops (PDF File)
---
---
Client Buzz…
"Gloria's message became a mission for everyone who heard it. It is not often that a speaker makes such an impact on a city."
Lynn Deal, Owner, The Games Store, Nashville, TN
"One runs the risk of effusiveness when describing Gloria's classes… I wish every K-12 educator could supplement their training this way."
Alice Jungclaus, Teacher, Zürich, Switzerland
"How can I bottle what Gloria DeGaetano just told us? We need to take this information to every teacher in our community."
Nancy Emond, Director, Green Mountain Training Center, Brattleboro, VT

"The community presentation you gave was superb! Parents were focused on your every word. You are an excellent speaker and a great humanitarian!"
Tim Tuel, Principal, Woodbury, MN

"Gloria's classes have changed my life… And it was a gift working with her. I had moments when I wished it would never end."
Solava Selim, Teacher, Dubai